Studio Cera
Studio CERA was born 31 years ago as an engineering firm which operates in the field of transportation infrastructure (pavement design, geometric design, geotechnical design, drainage, hydrology) and architectural design (new projects and renovation design of historical buildings).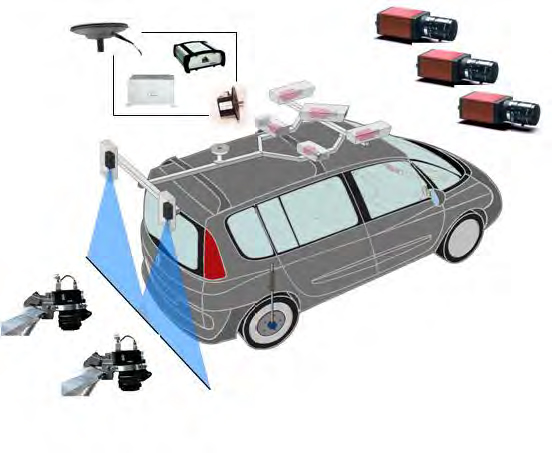 We have been also in charge of several Urban Traffic Plans (PGTU) and other strategic plans in the mobility urban area (parking plan and so on…), included in a city plan for Traffic optimization.
Studio CERA is owner of some patents in the field of Mobile Mapping System (MMS) and we developed methodologies for the optimization of maintenance design and safety audit analysis by using specific GIS (Geographic Information System) software.
Eng. Luciano CERA at the end of interesting researches performed in academic field, has developed a methodology that allows to define works on the basis of specific risk incidental factors, (safety audit analysis) detected through the MMS vehicle named above.
Networking
Studio CERA is part of a network of engineering firms that includes :
The study associated 2C comes to life, along with his most capable staff, specialize in the field of civil engineering to pursue with greater competence and professionalism in the design of new buildings and the consolidation of existing ones, thanks to the long experience gained over the years in the design of buildings damaged by the earthquake (1985 in Abruzzo Alto Sangro and 2009, the city of L'Aquila)
ERA Ltd., is a group company that operates in the renewable energy sector aimed at saving energy. It is proposed to engage in consultations with high technical content, including by the study of public-private finance initiatives (eg. Project financing)
What's on
The philosophy of our firm is customer satisfaction, (public and private), so, in addition to the integrated design, we are capable to carry out feasibility studies and technical and economic evaluations by providing a multi-disciplinary knowledge based on experience over 400 projects, studies and applied research, shared with other renowned engineers and professors in the fields of infrastructures and Architecture.
The skills, the creativity of the concreteness of the proposed solutions, the continuous search for innovations is the added value that the group give to its customers.

Curriculum Vitae Cera English
Curriculum Vitae Cera English
Download pdf
---

APPLIED EXAMPLES OF GIOTTO SYSTEM
INSTITUTION AND MODERNIZATION OF ROAD CADASTRE FROM EXISTING CARTOGRAPHY
Download pdf
---

G.I.O.T.T.O.
PLAN OF A MODULAR SYSTEM FOR THE RELIEF TO HIGH RENDERING FOR THE ROADS
Download pdf
---

APPLIED EXAMPLES OF GIOTTO SYSTEM
ROAD SURVEYS FOR GLOBAL SERVICE MAINTENANCE
Download pdf
---

Urban fragmentation map of the Chamberí
district in Madrid
Download pdf
---

Road Sign Mnagement System of Teramo Province
Prof. Ing. Paola Di Mascio, Ing. Dr. Luciano Cera, Ing. Arch. Ciro Palermo - Studio Cera - 21/03/2004
Download pdf
---

Automated distress evaluation
Luciano Cera, Paola Di Mascio - Convegno SIIV 2007 - 08/01/2014
Download pdf
---

Road Sign Management System of Teramo Province, Italy
Luciano Cera, Paola Di Mascio - Studio Cera - 28/01/2014
Download pdf
---